Sarge Fitness Boot Camp in Arlington Virginia – Innovation (Key) Elementary School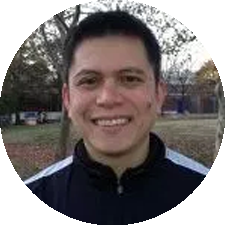 My name is Randy Campana and I have been the instructor for this outdoor morning boot camp class at Innovation (formerly the Francis Scott Key) Elementary School in Arlington, VA since 2003.  
Our group consists of all sorts of fitness-minded people who want more than what their gyms have been able to provide.  We meet no matter the weather or time of year. My goal is to help you get in tip-top shape. Everyone has to start somewhere fitness-wise, all you have to do is start!  I look forward to meeting you. 
Join Us Online | Write a Review | Contact the Instructor
We meet Monday through Friday from 6:00AM – 7:00AM.
We'll see you in class!
Location: 2300 Key Boulevard, Arlington, VA 22201 (directions) 
The class meets daily behind the school on the basketball court. During inclement weather (rain or heavy wind), the class meets outside of the Bank of America building: 2111 Wilson Blvd, Arlington, VA. 
Please note: The class holds a special run day every Thursday, in lieu of a regular workout.
This location is convenient to Arlington, Virginia Square, Clarendon, Courthouse, Ballston, Carlin Springs, Seven Corners, Falls Church, North Arlington, Cherrydale, Marymount, Roslyn, Ft. Myer.